To celebrate twenty years of PCDS and the PCDS Review
PCDS launches 'JO'...
Online Activity News 14/04/2021 Z1479
SILENT MIPEL LEATHER
GOODS SHOWROOM BACK IN SEOUL!
Despite the economic crisis caused by the pandemic, Italian exports to the Korean market recorded a positive performance (+0.5% in value compared to 2019) even in 2020 thus gaining third place in the ranking of the main export countries for Italian leather goods (in 2019 it was fourth).

In this context, it is necessary to insist on support for the system: this is why Mipel Leather Goods Showroom in Korea, now in its ninth edition, will return from 13 to 16 April 2021 and, in the wake of the event held last October, will renew its phygital look.

A selection of Italian leather goods companies will exhibit their FW 2021/22 collections at HIGH STREET BUILDING in Seoul, thanks also to the support of the Italian Ministry of Foreign Affairs and International Cooperation and ITA Italian Trade Agency.

The entrepreneurs, although not physically present, due to the global health emergency, will have the opportunity to "meet" by appointment through "Zoom" video calls, the buyers who want to get in touch with them and present their products. Moreover, Assopellettieri will provide, as usual, a team of "vendors" who will show the collections of the participating companies, set up in the HIGH STREET venue, to the Korean buyers who will have the opportunity to go there.

Over the past few days, 7, 8 and 9 April, MIPEL has also launched a series of activities to "get closer" to th e event: were organized webinars in which Korean buyers were involved in order to present them the reality of Italian leather goods studied on the demands and needs of the Korean market, what our companies can offer and what drives them to focus on this market. In addition, MIPEL also organized different talks on the main topics of interest in the world of Italian leather goods on the new social network CLUB HOUSE: "ITALIAN LEATHER GOODS TALKS" to which Italian companies, together with Korean buyers and key players from the fashion and luxury
world were invited to participate.

"Especially now, it is with strength and pleasure that we place ourselves at the forefront of the system," says Assopellettieri and Mipel General Manager Danny D'Alessandro. "Being a t the ninth edition of our flagship event abroad is testament to the success of this event both among companies and the buyers who visit it. Over the years we have renewed the format of the event in order to make stimulating contributions: last October we were the first to propose and experiment with a hybrid methodology, with the collections physically present and set up ad hoc to be viewed by the buyers and the company representatives, on the other hand, present virtually through the zoom video calls. Thi s time we are innovating in the means of communication of our event: a week before the start we have planned a series of webinars to introduce the event and we have landed on the new social network "Club House" through which we have invited Korean buyers to actively participate in some talks to discover more about the world of Italian leather goods, so as t intrigue them and invite them to discover the collections at the High Street Building in Seoul
CONTACTS comunicazione@mipel.it
tel. +39 02.58451.1



Online Activity News 13/04/2021 Z1478
MICAM APRIL NEWSLETTER
They play, dream and dance without a care in the world!


They play, dream and dance without a care in the world!


There's nothing better than seeing the world through the eyes of a child. Always full of energy, ready to let their imagination run wild and discover something new every day.

And we are ready to fulfill their dreams: join us in the KIDS section of MICAM Milano Digital Show and see the wide range of shoes for all occasions and ages we've got lined up for you.



See the new collections

CLICK HERE
Not yet registered for the MICAM Milano Digital Show?

REGISTER NOW

Join the online MICAM footwear community,
follow us now on LinkedIn.


For more info:
micamdigital@themicam.com


Online Activity News 30/03/2021 Z1477
MIPEL 119 The Digital Show
BRANDS OF THE WEEK: discover them all...

BRANDS OF THE WEEK!
A weekly column in which we will introduce you some of the brands you can find on "MIPEL The Digital show".
Let's start!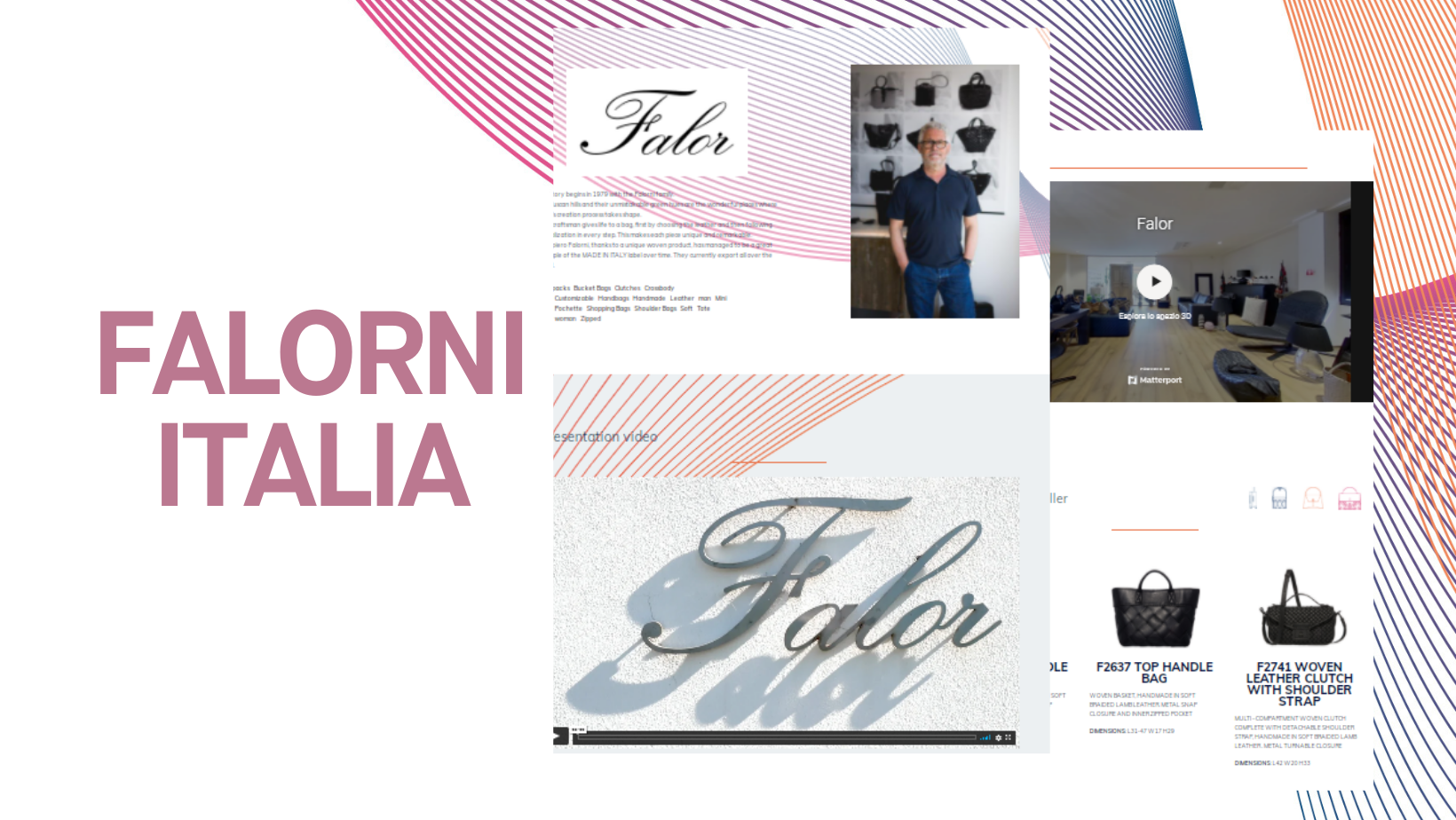 FALORNI is a family company that began its history with the creation of insoles for shoes up to the realization of handbags in woven leather required all over the world.
Time is a fundamental element for the FALORNI product: the craftsman in fact follows every step of the manufacturing process with care and attention, from the choice of raw materials to the finished product that makes each piece unique and remarkable.

Bags, small leather goods, but not only; Made in Italy products, handmade, with precious and high quality materials are the pillars that characterize the brand.
WATCH THE INTERVIEW AND DISCOVER MORE!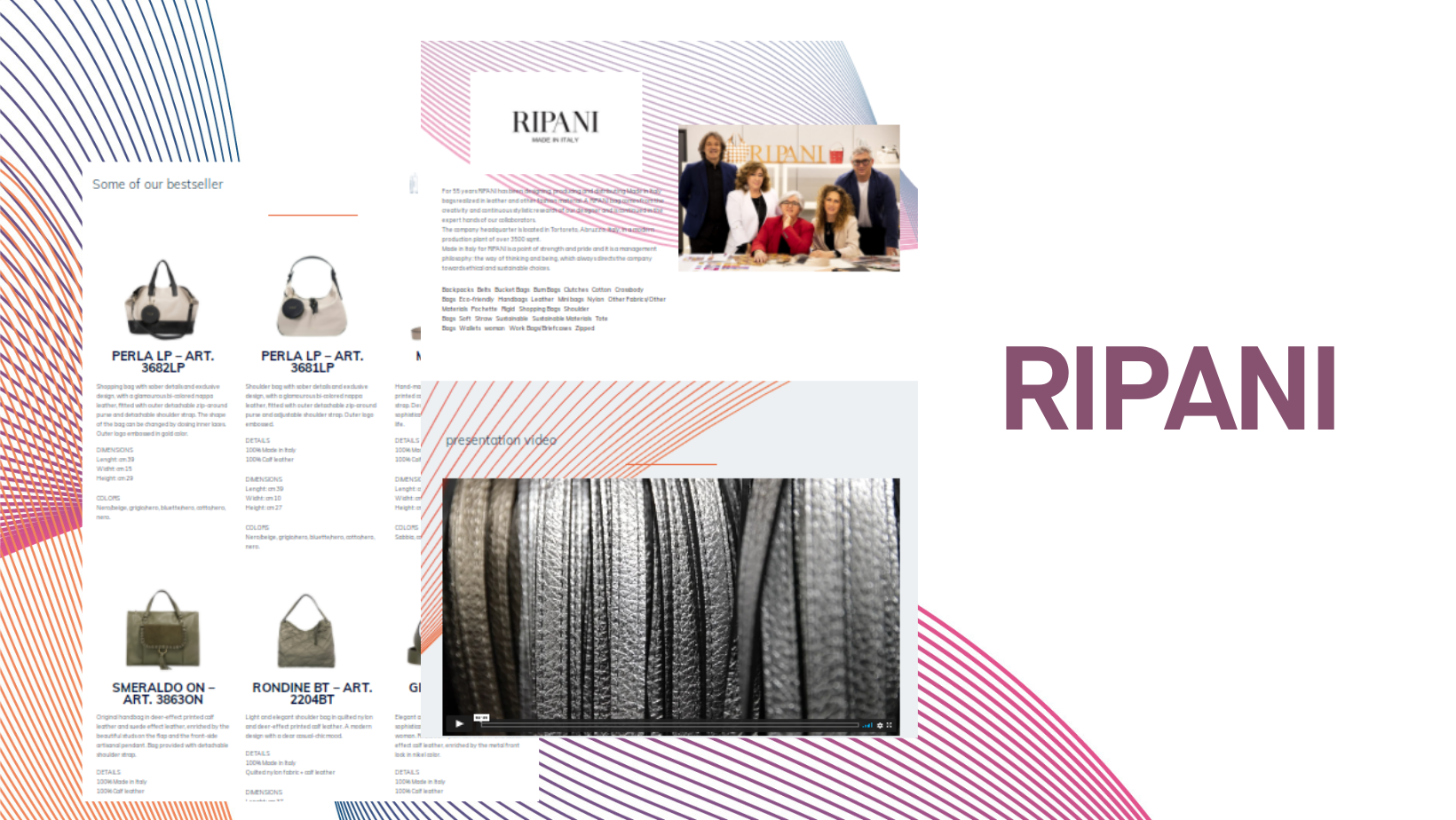 For 55 years RIPANI has been designing, producing and distributing Made in Italy bags realized in leather and other fashion material dedicated to contemporary women with a strong sense of beauty.
Each RIPANI bag comes from the creativity and continuous stylistic research of the designer in order to stay up to date with time.
Made in Italy for RIPANI is a point of strength and pride and it is a management philosophy: the way of thinking and being, which always directs the company towards ethical and sustainable choices.
WATCH THE INTERVIEW AND DISCOVER MORE!
ENTER TO "MIPEL The Digital Show" AND DISCOVER MORE

Online Activity News 30/03/2021 Z1475
MICAM MARCH NEWSLETTER
A VIRTUAL JOURNEY OF ITALY!
Italy, Home to some of the finest shoemakers in the world.
Italian culture and lifestyle are woven into the very stitching of the shoes.
This edition we wanted to invite you along with us on a virtual journey of Italy.

Each Italian region is fiercely proud of its own culture and traditions
whether it be a little glass of white wine mid-morning in Veneto
or a springtime dip at the beach in Capri.
These expressions of Italian lifestyle are part of the magic of the country
which finds its way into every shoe box, giving the final consumer
a little piece of the magic all for themselves.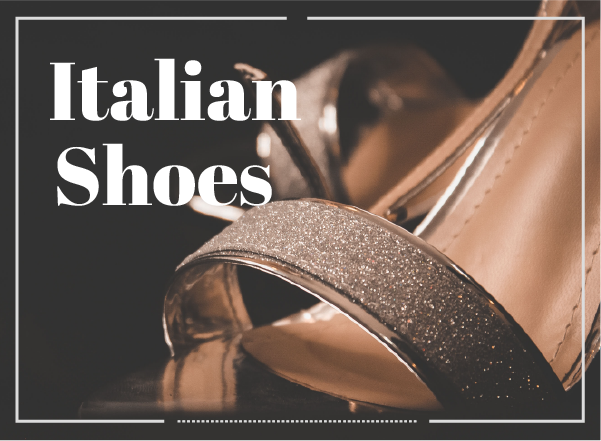 So come along on a tour of Italy
and see where your favourite brands are from…
Not registered yet at MICAM Milano Digital Show?

Join the online MICAM footwear community,
follow us now on LinkedIn.



For more information:
micamdigital@themicam.com

Online Activity News 19/03/2021 Z1474
Artisans' workshops go digital for 'TheOneMilano'
Seven trades on the catwalk for the first time

On March 22, a live streaming show of The One Milano, which for the first time - thanks to the Alwaysonshow platform - takes the general public on a behind the scenes tour of "Made in Italy".



The artisans' workshops reveal all their secrets. The radical, innovative choice could only come from TheOneMilano. The live digital event dedicated to the very best of Made in Italy fashion is scheduled to take place on 22 March at 10.30 a.m. on www.alwaysonshow.com (the Exhibition's digital show) for buyers and select press, and on 23 March for the general public on both TheOneMilano's website and the Alwaysonshow website. Besides the 26 brands on the catwalk, the prestigious exhibition hub for women's haut-à-porter collections will present seven skilled artisans who specialise in headwear, in fine knitwear, in creating the paper patterns and canvases necessary for what will become perfect garments, in belts, in intarsia and great fur designs, in gloves, and in floral applications.

Seven models will present examples of the seven craft trades that underpin "Made in Italy" know-how, shown in the exhibitors' collections in 49 outfits, for the first time unveiling a "making-of" of its exquisite (artisanal and industrialised) work and highlighting the uniqueness inherent in the high-end manufacturing world in which Italy has always been leading the way. A genuine immersive experience through the world of beautiful, well-made things, to discover the 'little hands' behind the success of Italian prêt-à-porter collections. A wealth of experience that frenetic fast fashion risks wiping out, but that TheOneMilano - thanks to its digital platform alwaysonshow.com - intends to keep alive, using smart tools for the new generations.

"Our message is to combine manual skills and technology to make the digital revolution part of our way of communicating the very best of the "Made in Italy" label," explains Elena Salvaneschi, The OneMilano CEO. "With this new format the aim is to relaunch the central importance of manual work in a global scenario that places increasing importance on the "virtual" rather than the "real", and on machines rather than manufacturing work; so our commitment to provide buyers and companies with high-quality support for their diverse needs continues - an even more crucial factor at such a critical time for our culture."
The fashion show will feature the seven trades chosen for the occasion to reflect the best of the "Made in Italy" name. Trades that continue to develop thanks to the work of the expert hands, minds and hearts of those involved, with the help of a partnership with Confartigianato.

ZERBINI Cinture is an Italian company that makes high-quality leather items, handing down the tradition of the art of leather goods making from generation to generation in a family-run business. The Parma-based company's catalogue of over 200 pieces includes belts and items made entirely by hand, created as "greenly" as possible. The hides used by "ZERBINI Cinture" are only tanned using plant-based products: vegetable tanning is the most traditional and the only type that can make leather so versatile and unique, and create unique items. Adopting this method also ensures that no toxic substances will be used that are harmful not only to humans but also to the environment. By constantly investing in its production departments, the company is flexible, versatile and fast in satisfying its customers' requests.
Floriana Gloves is a family-run company that has handed down the passion and art of glove-making through three generations, in keeping with this Neapolitan artisan tradition. Established in 1966 by Domenico Peluso, in the space of a few years "Floriana Gloves" had already made a name for itself in major department stores in North America, Europe and Japan. Today his children Antonio and Rosaria Peluso continue the art of glove-making with pride and passion. Floriana Gloves makes gloves of the highest quality, the result of years of experience and passion, working in distinct stages, starting from carefully selecting the leathers, then dyeing, cutting and sewing, all strictly by hand. Sophisticated style and 100% "Made in Italy" elegance are the distinguishing features of "Floriana Gloves" around the world, making them unique and precious.
NOGOON is a small Italian artisan company created in 2019 by Simona Lavelli's mind, heart and hands. NOGOON garments, which in the Mongolian language means "green", are made with warm and strong fine yarns such as alpaca and 100% Made in Italy wool and come in a colourful range of 25 shades. Naturally breathable and natural, these yarns permit balanced heat exchange with the outside, preventing irritation and unpleasant odours. The garments have an especially comfortable fit, designed to limit connecting seams, with a preference for handcrafted seams that reconstruct the weave of the stitch, creating an invisible effect. The yarns are mulesing-free, organic and locally produced in Piedmont. The garments are handcrafted in a small workshop in Varese in Lombardy, using zero-emission hand-looms. Each item is exclusively made to order, so as to allow customers to totally personalise the end product so that it is unique and perfectly in keeping with their style. The garments are always available, as they can be reordered as time goes by, ignoring the vagaries of fashion. Simona Lavelli is a designer from Milan whose knitwear combines research, experimentation and a passion for tribal cultures.
Antonella Mallone is a fashion designer working with Studio Baldassarre with whom she has a deep, synergistic relationship, as befits her role in the Studio's Style Department. During her career, Mallone has specialised in outerwear and currently her universally recognised skill also rests on the experience she has gained in her own small atelier, where people's personality and physical aspects are the focus of her creative process, creating bespoke garments that flatter any figure, both in terms of the model and the choice of fabrics, without simply following the dictates of fashion. In the past, Antonella Mallone has not only studied manufacturing techniques in depth, but she has also curated historical research into modelling techniques and studied new materials, both on her own and with the help of professional experts.
Laura Smeriglio is the epitome of Italy's most ancient tradition in fur. She is currently the owner of a fur workshop, founded in 1988, and was fascinated by the world of material making from a young age. After school, she came into contact with high fashion and specially made creations of the highest level. This gave her the chance to perfect her own personal techniques, carrying out intarsia work on fabrics, leathers and furs. She is currently one of the well-known faces in the field of leather and fur processing, which she interprets in her own original way. Laura Smeriglio's works span several sectors, from the world of accessories to furnishings, thereby demonstrating that fur is an extremely versatile and long-lasting material.

Caterina Di Monaco is an Italian artisan who has turned her creativity and passion into a high-profile professional career. She used her hands to create wedding dresses and formalwear, before specialising in her collection of handcrafted silk flowers to be applied to dresses, hats, crowns, bonnets and fascinators, entirely made by hand under her brand "Passion Petales". Petals and flowers are the distinctive feature of this creative technique she learned at the Alta Moda embroidery school in Rome with Adriana Ghisolfi, one of the most important flower artisans.

Complit Like in an ancient legend, in the summer of '67, in a "still mysterious" land like Germany, sitting on the uncomfortable seats of a local train, something came into being: a "commercial-human" relationship sprang into the mind of Mario Antinori. Legends like these are an intrinsic part of our nature. To this day our family combines authenticity with research, memory with a vision of the future, and product quality with aesthetics. We are the children and grandchildren of "artists" from times gone by. The result is Complit: a company founded on the family tradition by a tight-knit and determined group of very young people brimming with ideas. It's not an idea from just one individual, but the reflection of entire company, where each member plays an essential role in inspiring and supporting the creative input, which is steeped in a mood of serious fun and community. We like to put our trust in the past, in the hearts and hands of our grandparents.
Online Activity News 19/03/2021 Z1470
THEONEMILANO: THE DIGITAL EXPERIENCE
INTERNATIONAL BUSINESS FOR THE
HAUT à PORTER EXHIBITION
PRESIDENTS ALBERTALLI, FERRO AND PIETRELLA AT THE PRESENTATION
From Sunday 21 to Tuesday 23 March, the community of fashion businesses and professionals will be meeting live on the digital platform AlwaysOnShow.com. 94 brands and 7,000 already-registered buyers, with webinars, events and numerous business meetings all scheduled to take place in this virtual arena

Milan, 19 March 2021 – Over 90 brands on the platform and 7,000 international buyers, with many meetings already scheduled. Over 13 events organised, in www.alwaysonshow.com formats.

These are the figures that TheOneMilano opens with: raising the curtain on the international Haut à porter market, starting with the Italian artisan sector. Before the in-person exhibition set to take place in September 2021, the international exhibition for beautiful, finely-crafted, high-end fashion - TheOneMilano - will be meeting virtually from 21 to 23 March, bringing together Italian and international businesses, in a digital experience on its platform (with respective app, available when registering with the website www.alwayonshow.com), connecting the community of businesses and professionals. An opportunity for the entire world of fashion to do business, to listen to the needs of its members, to present new lines, and to network.
The highlight event will be the unique fashion show being streamed on Monday 22 March at 10.30 a.m.: "The Edge of Makers – Made in Italy: making of": the fashion models will not just be showing off the products, but also the trade professions that go into making them and that produce collections brimming with quality and details. The event - with the significant support of the ICE Agency which will be promoting it to foreign buyers and media - will take place at "Lo SpazioAntologicoagli East end Studios" in Milan, a location that was chosen for its quintessential post-industrial beauty: red bricks and open steel beams, together with other architectural and design elements. A production location where production stories can be told.

The fashion show will feature the seven trades chosen to reflect the best of the "Made in Italy" label this time. Trades that continue to develop thanks to the work of the expert hands, minds and hearts of those involved, with the help of a partnership with Confartigianato, in the following areas: knitting, the ability to create a product starting from "just" a thread; hats, finished by hand, with colours, embroidery and the most glamorous techniques (feathers, sequins, inserts); gloves, miniature masterpieces, perfect for not restricting movement and not irritating the skin with seams; canvases and paper patterns, the start of the history of fashion: precise, for dresses and outerwear that fit perfectly; fabric flowers and decorations: skilled manual dexterity that embellishes with details, trims, intarsia and great fur techniques, and belts, with their exquisite, extremely up-to-the-minute craftsmanship.

The fashion show can be seen live until 23 March and then until 30 May in the Gallery on both www.alwaysonshow.com and on the website www.theonemilano.com until 31 May.




TheOneMilano Digital Experience will feature in-depth looks at the most important topics in fashion and in society at large at the moment. There will be "Sneak Peeks": short, target-focused, practical and easy to remember tips for training international buyers and helping them to make the most of the "Made in Italy" super-brand, curated by OriettaPellizzari. TheOneMilano will also be showcasing colour on its platform with "The Style Lift", a materials archive comprising samples gathered between 1970 and 2000. The catalogue will also feature the evolution of fashion, as told by Marco Poli, now a businessman, with a recent past in fashion and lifestyle magazines.
Another important event is the presentation of Furmark®, the new international system of certification and traceability of natural furs. Providing a guarantee and proof of quality to consumers. This independent certification verifies the sector's output in terms of traceability and guarantees both animal wellbeing and environmental standards. It will be presented by IFF, the International Fur Federation and Associazione Italiana Pellicceria.

The webinar - Economiacircolare: sfide e opportunità per iltessile del futuro (Circular economy: challenges and opportunities for the textiles of the future) – by SMI, Sistema Moda Italia will be essential for increasing business. The results of the first SMI survey into fashion sector sustainability will also be presented. Speakers: Guido Bottini – Sustainability, Circular Economy and Environment Manager SMI; Mauro Sampellegrini– Research and Innovation Area SMI; Cecilia Gilodi– Centro StudiConfindustriaModa. Moderator: Andrea Crespi - Sustainability Committee Chairman SMI.
At the presentation conference TheOneMilano president,Norberto Albertalli, emphasised: "The fashion sector has been hit hard by the pandemic. Data from the ConfindustriaModa Centro Studi show a 26% fall in turnover in 2020 compared to 2019 and indicate possible growth only from the third quarter of 2021, with marked acceleration in the fourth, obviously assuming that the vaccination programme continues apace, with a gradual return to pre-Covid business levels during 2022. The snapshot of the fur sector is definitely not positive: it shows production value down by 42.8% in 2020 compared to 2019."
Carlo Maria Ferro, ICE Agency president, who will be using targeted presentations to promote networking and business growth opportunities on the international front, said: "The event we are presenting today reflects the ability of fashion - one of the industries hardest hit by the pandemic - to react with new tools and with an eye to the system. The digital world, together with innovation and sustainability, is where competition in the markets of the future will be played out. We have used these models, and in agreement with the Pact for Export, to build our support strategy so that our "Made in Italy" goods win back their rightful place at the top around the world. In 2020 we provided companies with 14 new initiatives, mostly digitally oriented, including the Fiera Smart 365 platform, which will allow the exhibition to live remotely 365 days a year and which has already hosted B2B exhibitions, seminars and meetings; e-commerce agreements with 28 of the major world marketplaces (including 12 in the fashion sector); training for digital export managers, as well as a big campaign by Nation brand and tools made available by the blockchain for product traceability and to combat "Italian-sounding" goods. Good luck to all TheOne team for a successful exhibition."

The President of ConfartigianatoModaFabio Pietrella said: "Despite the huge difficulties that the whole fashion system is facing, we are living proof that, even today, joining forces particularly in challenging times like these is the only way we can hope to get going again and recover. The artisanal output of fashion in Italy has a hugely important economic and social value that the general public, the media and most importantly the institutions must be made aware of so that policies can be promoted that provide immediate, tangible support. In this regard, we would like to thank ICE for its constant support and help for MSMEs in the digital sector, especially hybrid, in the hope that in the near future, vaccines mean that our entrepreneurs can go back to presenting their top-quality products in person to buyers all over the world who love the "Made in Italy" label. Today we are telling the story of the work performed by the hands of skilled artisans, in an attempt to convey the passion and the know-how of things that are beautiful and well-made; we are telling the world that Fashion Italy is here and raring to get going again. ConfartigianatoModa is proud to work once again with TheOneMilano to promote and support the Italian fashion supply chain as best it can."

Elena Salvaneschi, TheOneMilano CEO, concluded: "We are living through challenging economic, social and environmental times that nonetheless have taught us to appreciate durable, reusable products that can give rise to the circular economy we need for our future consumption and for the future of our planet. To appreciate the products that have always been offered by our exhibitors. Products that tell the story of a life lived and inclusiveness, new worlds to be explored. With our digital exhibition we are committed to emphasising the value of our exhibitors' output, the value of small Italian companies. This value doesn't necessarily mean high prices: it means so much more than prices. We are committed to keeping the focus of the community around us on the story our companies have to tell. We want to show our faith in a positive future by keeping the conversation with our stakeholders honest. We have tried, in the digital sector too, to provide a home for the work of our exhibitors, a home where they can play their cards to the best effect to meet the market's needs. A digital exhibition is not the same as an in-person exhibition: it is, nonetheless, a way of keeping in touch, in the hope that the doors of the Fiera Milano pavilions will soon reopen."
The www.alwayonshow.com platform was launched in 2017, when it was set up to present exhibitors' collections to buyers. Today, with the help of Fiera Smart 365, it presents the collections via photos - in exhibitors' digital "stands" - and via a series of digital events for its international audience of buyers.



Online Activity News 19/03/2021 Z1469
MIPEL119 THE DIGITAL SHOW
THE FIRST 'DIGITAL ONLY' VERSION OF THE EVENT KICKS OFF
Please find here an invitation video from President Franco Gabbrielli.

MIPEL, the leading international B2B event dedicated to the leather goods industry, is moving into the digital arena by offering a completely and exclusively online event that will kick off on 23 March and run until mid-July.

"MIPEL119 The Digital Show" (www.mipelthedigitalshow.com) willrecreatethe dynamics of what normally takes place during a physical trade fair event, combining it with the many opportunities offered by digital technology: it will provide brands with the tools to display products and tell their story, as well as giving buyers visiting the event the chance to talk directly to exhibitors thanks to the creation of virtual stands where, during the first three days of the event, the special ZOOM videocall function will be activated, as well as allowing them to discover the FW2021/2022 collections of the various brands through 360° virtual showrooms, video presentations and product photos.
The new MIPEL platform will therefore make it possible to immerse oneself in an all-digital world, always bearing in mind the real needs of operators in the sector and providing them with the tools to satisfy them even without being physically present at the event: discovering new brands, contacting those already known, talking to and meeting exhibitors via instant connections and ZOOM videocalls, doing business and networking, discovering the latest in the sector. Buyers will be able to visit the fair, enter the stands of interest, talk to the staff, ask for information, view the collections remotely and hopefully place their orders, just like in a physical fair.

The exhibition, promoted by Assopellettieri – a tradeassociationmember of Confindustria Moda - was organised with the valuable support of the Ministry of Foreign Affairs and International Cooperation and ITA – Italian Trade Agency and sponsored by the Municipality of Milan.

"It was not easy to give up the physical edition of MIPEL, our event is one of the longest-lived in the trade fair sector and we are well aware that it represents the reference point for the leather goods world at international level. Franco Gabbrielli, president of Mipel and Assopellettieri, comments: "The worldwide emergency situation due to the pandemic, which has imposed an "Alt" on the system of large trade fairs, is making us realise how central the need for events in presence remains, especially in our sector where, in order to understand the peculiarities and quality of the product, it is necessary to touch it, perceive its consistency, weight, the smell of the leather and the physical characteristics of the materials used.

We are therefore absolutely thrilled and proud to present and launch our new B2B digital platform because it represents an important effort for the association in an attempt to meet the needs of companies in our sector and support them in the process of digitalisation. However, we are inaugurating it with the hope that in the future its main role will be to accompany the physical event in a phygital perspective and not to replace it: companies, buyers, visitors and organisers need physical contact".
Inaugurating and animating the on-line event will be the
MIPEL Digital Days
:
two days -23 and
24 March- necessarily virtual and dedicated to interviews, talks and webinars on the topics of greatest interest for the sector, organised by the well-known journalist and writer Alan Friedman as well as Armando Branchini, undisputed expert in the fashion and luxury sector, with the participation of important guests and names from the fashion system. Several topics will be discussed: the role and importance of Italian leather goods in the world, sustainability issues, the value of Made in Italy, market trends and prospects for the future, generational changeover and new ways of communicating, the need for companies in such a traditional sector to evolve while maintaining their core competencies, retail transformation and much more.

Thefirst opening event of the "MIPEL Digital Days", which will also be the official opening of MIPEL119 The Digital Show, is scheduled for 23 March at 10 a.m. (GMT+1) on the platform(www.mipelthedigitalshow.com) and live streaming on the MIPEL facebook profile: a round table involving the Undersecretary of State for Foreign Affairs and International Cooperation, Manlio Di Stefano, the President of Agenzia ICE, Carlo Ferro and the President of Mipel and Assopellettieri Franco Gabbrielli, moderated by Alan Friedman.

Leather goods is certainly one of the most representative sectors of Italian 'know-how' and is characterised by a production fabric centred on micro, small, and medium enterprises," said Undersecretary Di Stefano, "Tradition and innovation have made this sector very competitive on international markets over the years. Today, as government and as Farnesina, and together with ITA, we are more than ever at the side of all companies with the 'Pact for Export,' concrete measures of over 2.7 billion euros to meet their needs for competitiveness, export propensity, and digital transition.

"It is a great pleasure to return to MIPEL, albeit in digital mode. - underlined Carlo Ferro, President of ITA- The adaptability of the organisers with the support of the system has allowed the event to be held with a view to reaction and vision, to provide a timely response to the limitations dictated by the pandemic, and this is certainly a great success. I am also pleased to recall our collaboration on the new MissMipel project, an excellent initiative that aims to bring the uniqueness of craftsmanship combined with the creation of a symbolic product to international markets. This initiative will be promoted through our foreign offices starting from New York, Tokyo and Seoul. Italian companies are the second largest exporters of leather goods in the world in terms of volume and the first in terms of quality. The combination of our product excellence, together with digital technology and the support of the country's system, which is now even closer to the entrepreneurial fabric, will guide us towards a new start, hopefully as soon as possible, stronger than before.

During the MIPEL Digital Days, there will also be several opportunities for dialogue with a selection of buyers representing the main countries of interest for Italian leather goods exports, to discover how their buying habits have changed and the difference in the reactions of the various countries. A lot of space will also be given to presentations of companies and their collections to sector operators: in fact, within the platform there will be a dedicated section, the Buyers Lounge, where to discover the selection of companies proposed by MIPEL according to four criteria that reflect the research needs of international retailers: Women Entrepreneurs in Leather Goods, Slow Manufacturing, Travel Goods Technology, Craftsmanship Elevated Industry.
Four pillars through which MIPEL highlights a selection of brands by paying attention to what international markets are looking for today: in fact, due to the pandemic, new scenarios and new needs have emerged from the retail point of view that have enhanced the search for product types and assets in which the Italian leather goods industry is rich.
In addition, the platform will also have a dedicated space for the "ITALIAN STARTUP" project dedicated to a selection of young Italian designers who have distinguished themselves for their creative ideas. With this project, MIPEL and ITAreaffirm their support to emerging realities in order tofind new ways to enhance and promote Italian creativity and genius.
The next physical event is scheduled for 19-21 September 2021.



Online Activity News 19/03/2021 Z1467
Online Activity News 15/03/2021 Z1466
MIPEL GOES DIGITAL WITH "MIPEL THE DIGITAL SHOW"

After the decision to cancel the physical edition, MIPEL, the most important international B2B event dedicated to leather goods, goes digital with a completely online event "MIPEL The Digital Show", starting from 23rd March (and active until mid July), which aims to provide brands all the tools to exhibit products and tell their story, as well as to give buyers who visit the exhibition, the opportunity to talk directly with exhibitors thanks to virtual booths and ZOOM video calls function that will always be active and also to discover the FW2021/2022 collections through 360° virtual showroom and video presentations.
Discover new brands, contact the ones well known, talk and meet directly with exhibitors through ZOOM videocalls and make business: these are the pillars that characterize the new MIPEL digital platform. Buyers will be able to visit the fair, enter in each booth, talk to the staff, ask for information, discover collections and hopefully place their orders, just like in a physical exhibition.
To inaugurate and animate the event there will be the MIPEL Digital Days: two days (23 and 24 March) dedicated to interviews, talks and webinars on the topics of greatest interest for the sector which will see the intervention of important guests and names from the fashion world and luxury; there will also be several moments of dialogue with a selection of buyers representing the main countries of interest for the export of Italian leather goods, to find out how their way of buying has changed and the difference in the reactions of the various countries, much space will be also given to presentations of companies and their collections to sector operators.

The organization of these events is entrusted to Synchronicity Media agency of Alan Friedman, well-known journalist and writer who will carry out most of the interviews, and Armando Branchini, undisputed expert in the fashion and luxury sector.

The first inauguration event of the "Mipel Digital Days", on 23 March, will also see the participation of the Undersecretary of State for Foreign Affairs and International Cooperation Hon. Manlio Di Stefano and the President of ITA-Italian Trade Agency, Carlo Ferro.



Online Activity News 12/03/2021 Z1465
Mipel - The Italian & International Leather Goods Show
Goes Digital

MIPEL - The Italian & International Leather Goods Fair held bi-annually in Milano introduces MIPEL 119 THE DIGITAL SHOW in response to the live event being forced to cancel due to covid.
Starting on the 23rd of March (buyers will have the opportunity to join any time (from 8 am to 8 pm Italian time) live zoom calls with exhibitors on the 23rd-24th and 25th March), then the fair will stay online until the middle of July but without the zoom video calls possibility;
The digital fair will be made of different sections (homepage, events section, exhibitors section etc). Each exhibitor will have a "virtual stand", a page where there could be: brand image/logo, useful contacts, video of the brand, products image and technical information, zoom room to start video calls, brand contacts. During the first two days of the digital fair in the event section we will organize several talks and presentation in English.
Pre-registrations for buyers start week commencing 15th March.
MIPEL 119 THE DIGITAL SHOW will start on the 23rd March.
Online Activity News 09/03/2021 Z1463

At the first ILM VIRTUAL ORDER SHOW March 6 to 8, 30 exhibitors had individualized their virtual stands and presented their product highlights in a virtual 3D environment.

A trade fair tour, a floor plan, an exhibitor list and an accompanying program - the virtual ILM also stands for an information and order platform as well as personal discussions.

During the three days with around 1100 visits at our the ILM VIRTUAL ORDER SHOW, trade visitors took advantage and the opportunity to obtain information of the accompanying program offered.

Ranging from trend and trade presentations to industry talks, available at any time. During the post opening March 09 - 16, all lectures are still available.

"We are glad, so many visits were made, however it is clear that such a platform cannot compensate a successful ILM trade platform," says Arnd Hinrich Kappe.

"In the future, we will continue to expand the virtual ILM and firmly establish a complement to the physical ILM."

The ILM VIRTUAL ORDER SHOW will take place again April 10 to 12, 2021.
Online Activity News 09/03/2021 Z1461
MICAMX AND MICAM MILANO DIGITAL SHOW KICK OFF:
VIRTUAL MEETINGS, REAL BUSINESS AND TRAINING

From yesterday up to the 8th of May, MICAM Milano Digital Show will provide dealers from all over the world with a comprehensive and solid platform on which to do business.

MICAM Milano Digital Show brings the new products for Autumn/Winter 21/22 and the best of the in-season Spring/Summer 2021 collections to the market with more than 100 brands meeting the thousands of buyers who registered on the platform.

"The pandemic has greatly accelerated the process of digitalisation that was already underway and that we have been working on for years – says Siro Badon, Chair of MICAM and Assocalzaturifici. Through the MICAM Milano Digital Show, we want to give the footwear sector our support in the digital transition process and help companies move towards a new way of doing business - one that is particularly useful at present, seeing as current travel restrictions make international sales campaigns impossible. Integration between e-commerce and physical stores is increasingly strategic, not just for our own sector but for the whole of 'made-in-Italy'. Digital platforms have proved necessary for the disposal of stock, and we've also had to change the way we do training by activating webinars on specific subjects, since at the present moment our companies need technical expertise as well as a cultural evolution. First and foremost, within the company itself: getting to grips rapidly with these innovations is a vital strategic lever if we are to avoid being overwhelmed by the new market dynamics. We have achieved a universally-recognised level of excellence as regards our know-how and craftsmanship, and now we have to reach the same level as far as the technological aspect is concerned".

MICAM Milano Digital Show is a platform enabling companies and buyers to meet and communicate with each other easily and effectively. Buyers can browse collections in a user-friendly environment, ask to be put in contact with brands, choose between line-sheets and product catalogues, customise and finalise orders directly on the platform. International footwear brands, for their part, have privileged access to MICAM Milano's worldwide community through which they can acquire new contacts, invite clients directly to the platform and use the most advanced digital management tools to customise their products. An experience geared entirely towards facilitating business.

Alongside the range of merchandise on offer, there will be no shortage of high-content events, thanks to MICAMX, the MICAM laboratory dedicated to innovation and cutting-edge ideas in the field of footwear. MICAMX will enhance and complete the virtual experience offered by MICAM Milano Digital Show for the entire period that the platform is operating.
Prominent speakers and leading experts will explore and discuss the four main themes of MICAMX: the future of retail, sustainability, trends and materials, and art, fashion, heritage & future, in a packed line-up of over 60 seminars.

Check MICAM X agenda here https://micamx.themicam.com/en/agenda-en/ and watch the live streaming here https://micamx.themicam.com/en/.

So MICAM is not stopping, and will continue to showcase style, quality and innovation in a wonderful digital environment.

The next in-person edition of MICAM Milano will be from 19 to 21 September 2021.

#micam #micamtales #strongertogether



Online Activity News 08/03/2021 Z1460
MICAM Milano Digital Show
online from 8 March to 8 May 2021!

The great day has arrived!
Today at 2 PM (CET) watch the Opening of MICAM X for MICAM Milano Digital Show,
the b2b platform for you!

A free gift for you!
Follow the Opening Ceremony live at 3 PM (CET) - and get a free 2-month subscription
to the magazine Business of Fashion (BoF).
Today's other appointment:
MICAM X + MICAM Milano Digital Show: see the full agenda.
Why choose the MICAM Milano Digital Show?
Here are some of the benefits in store for you!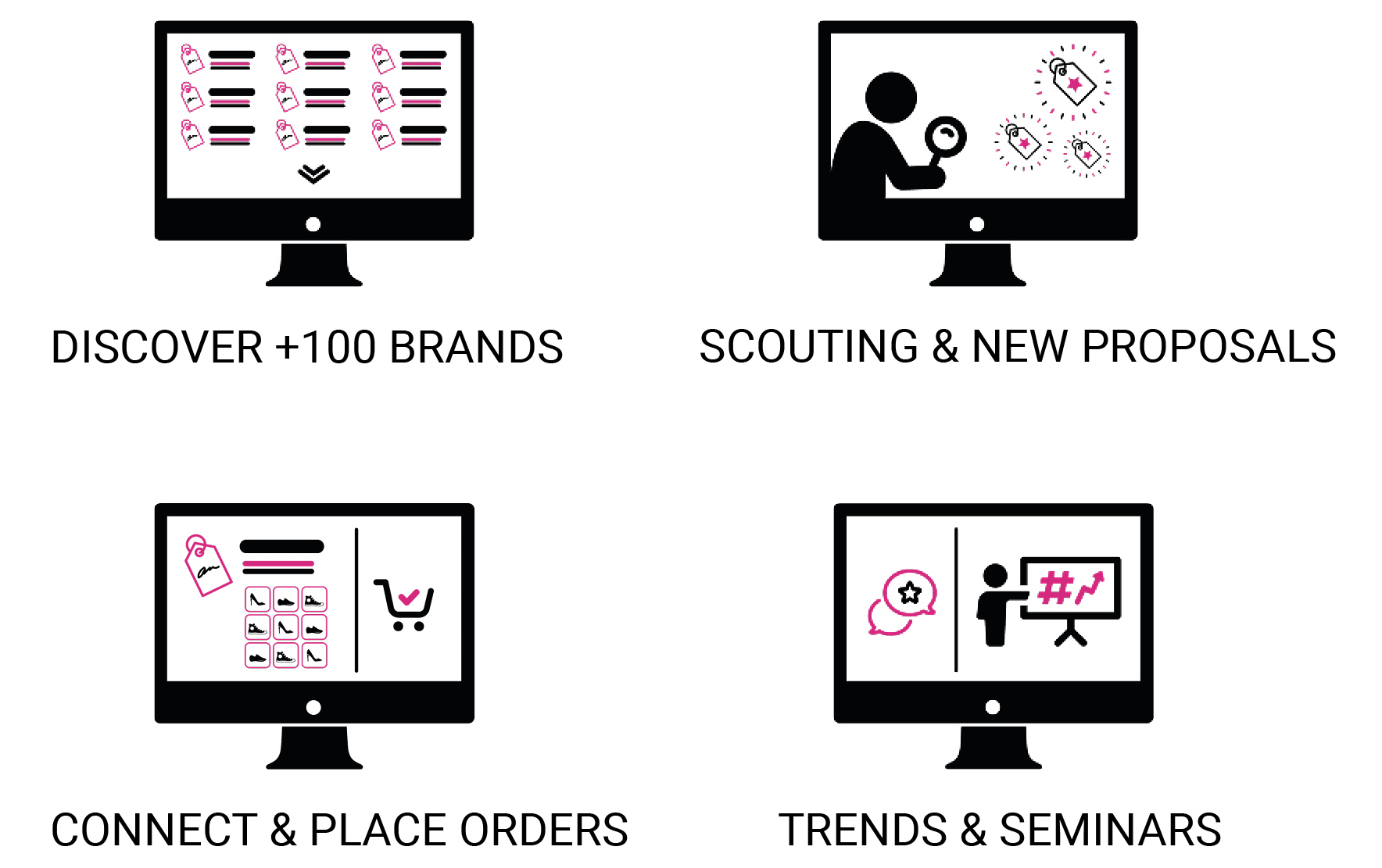 Not registered yet?

To cancel your subscription or indicate the events you no longer wish to follow, send an email to press@themicam.com.
Online Activity News 05/03/2021 Z1459
MICAM X DIGITAL EDITION welcomes you
online from 8 March to 8 May 2021!
MICAM X, MICAM Milano's innovation hub goes digital to bring you seminars and workshops dedicated to innovation in the footwear sector in live streaming
on micamx.themicam.com
SAVE THE DATE:
Official opening of MICAM X for MICAM Milano Digital Show
8 March at 2 p.m.
An exclusive free offer for you!
Follow the presentation from Business of Fashion (BoF) on the newly released
The State of Fashion 2021 Report on March 8th at 2.30 pm (CET) at micamx.themicam.com.
We'll give you a complimentary 2-month membership to the magazine!
Don't know BoF?
Watch the video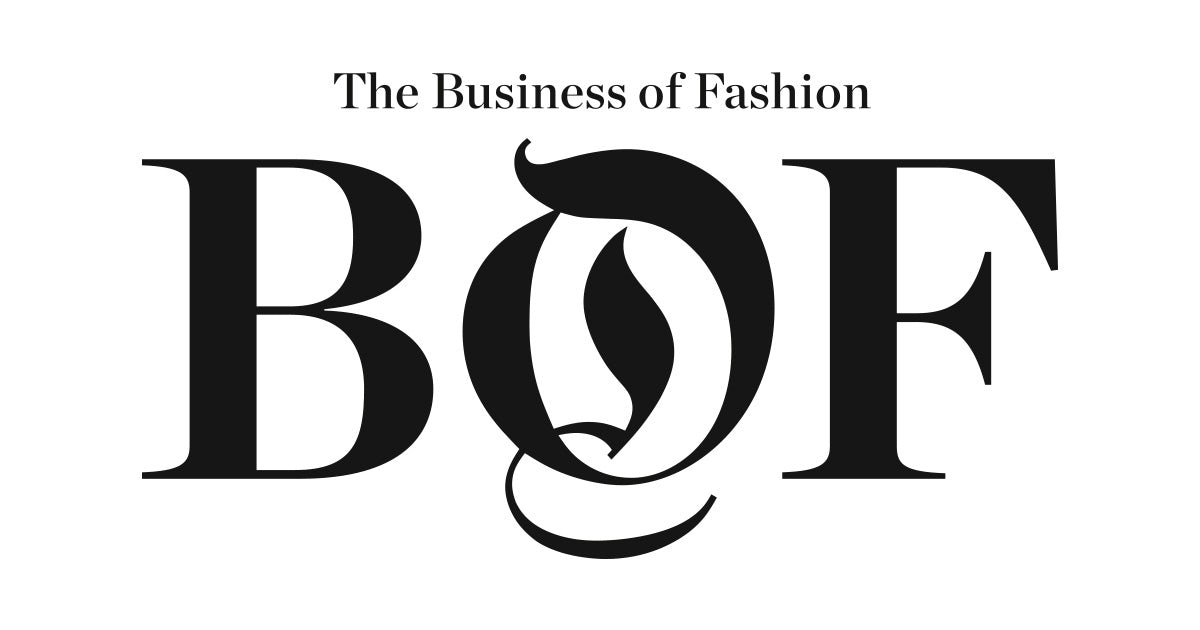 MICAM X for MICAM Milano Digital Show: a perfect combination devised to enhance content and create stimulating new ideas on MICAM's b2b platform.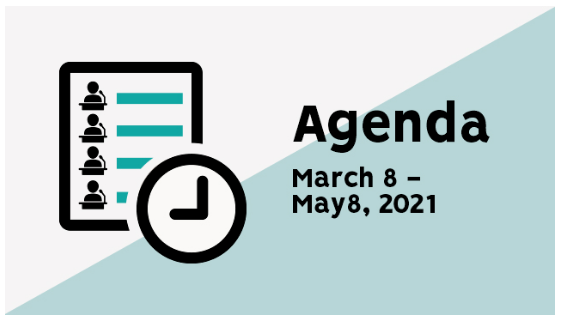 Missed the live streaming? No problem.
Send your request to press@themicam.com




Online Activity News 08/10/2020 Z1446
| | |
| --- | --- |
| | A complete offer for buyers and exhibitors |

Online 24/7, 365 days a year.
AlwaysOn Show, the digital showcase of TheOneMilano.

www.AlwaysOnShow.com

We have designed a dynamic platform capable of catering to all the needs of our clients, whether Buyers or Exhibitors. This is why AlwaysOn is structured around three different levels of interaction and visibility, where our clients can enjoy complete freedom of expression and business.

PUBLIC SECTION
The first entirely public level is a space where Exhibitors can intercept the final audience, too, to increase awareness for their brand. Users landing on the site, however, cannot view the technical product information, but only browse pictures of the collections.

RESERVED FOR BUYERS
Access to the second level is allowed only to the Buyers registered and certified by TheOneMilano. This level is a space where you can digitally recreate the physical grounds of the trade show. It serves as a meeting point, where Buyers can access complete product information and pictures of the collections.

ONE TO ONE
A "private showroom", a One-to-One space between Exhibitor and Buyer. The Buyer can request access to the showroom and the Exhibitor can refuse or accept the request, or give temporary access. One to One is the digital solution for opening business talks and for concluding commercial agreements.



AlwaysOn Show, the digital trade show of TheOneMilano.
For any information contact us at info@alwaysonshow.com, we will be pleased to answer all your enquiries and help you sign in and create your profile.




ILM VIRTUAL ORDER SHOW

WELCOME TO THE ILM VIRTUAL ORDER SHOW

01. - 05.03.2021- PRE OPENING

06. - 08.03.2021- LIVE

09. - 16.03.2021 - POST OPENING

The ILM VIRTUAL ORDER SHOW will be organized in addition to the physical ILM. The virtual ILM stands for planning security, new solutions and a trade fair experience of a special kind "with distance".
This platform is designed to focus on the dialogue with you and the visitors, for a successful and profitable order. At the ILM VIRTUAL ORDER SHOW you can expect an exhibition in a virtual 3D environment. Personal conversations, product presentations, your own stand - you don't have to miss out on this virtually.

Social Distance - Presentation and communication without direct contact for exhibitors and visitors.

Leads - Tracking of visitor behavior on your stand. Digital match-making at the highest level.

Time and Location independent - No mobility or travel restrictions, international reach of potential visitors.



FEATURES

• Communication with the customer via text chat function, video chat (e.g. zoom)
• Own employees at the exhibition stand (connection via virtual avatar)
• Integrated calendar function for individual appointments
• All options for top qualified leads (business card exchange)
• No installation of additional software
• Interactive participation in a virtual ILM in real-time 3D for highest quality of experience
• 3D exhibition stand: customizable to your company/brand design
• Independent and intuitive configuration of the virtual exhibition stand with the following content: Company logo, graphics, product displays, brochures and presentation films
Online Activity News - (Z1409)
MIDO4U digital platform - a key B2B resource connecting suppliers with international buyers.

While awaiting MIDO 2021, the MIDO4U digital platform www.mido4u.com is a key resource that connects exhibitors - who choose to do so - with international buyers. Of course, the digital platform cannot replace an actual fair, where people can mingle and talk business, but it is an accessible means of real, albeit virtual, interaction that ensures the industry a viable way to continue to build business relationships. Users can buy, sell, explore, select and be inspired just visiting the platform. MIDO4U is an occasion, the MIDO way to show how much it cares about eyewear, in any shape!




For buyers: login as VISITOR through the specific button. If it's the first login, you just need the identity number of your MIDO 2020 pass or register for the first time here https://www.mido.com/en/platform-access. After that, you will have your personal credentials to visit the platform every time you want. Once you're in you can have a look thanks to the search bar and explore the platform through categories: Exhibitors, Brands, All products. In the homepage, you will find the WHAT'S NEW section, with last products updated.

Scrolling your homepage you will find a SUGGESTED FOR YOU area, where you can get inspiration for your exploring or for your buying.

Nowadays we can count for over 10,000 products and you can select which kind you want to visit, making your choose based on Frames, Sun, Lenses, Kids, Sport, Goggles, Technology, Accessories, Materials. Thanks to the platform options you can also organize your WISHLIST and select and review all your FAVOURITE BRANDS.



Digital
Trade Only
Digital
Trade Only
Digital
Trade Only
Digital
Trade Only
Digital
Trade Only
ILM VIRTUAL ORDER SHOW will take place again April 10 to 12
Physical ILM cannot be held in April 2021.
For information about our Promote A Show & Company simply use our:
Contact Form